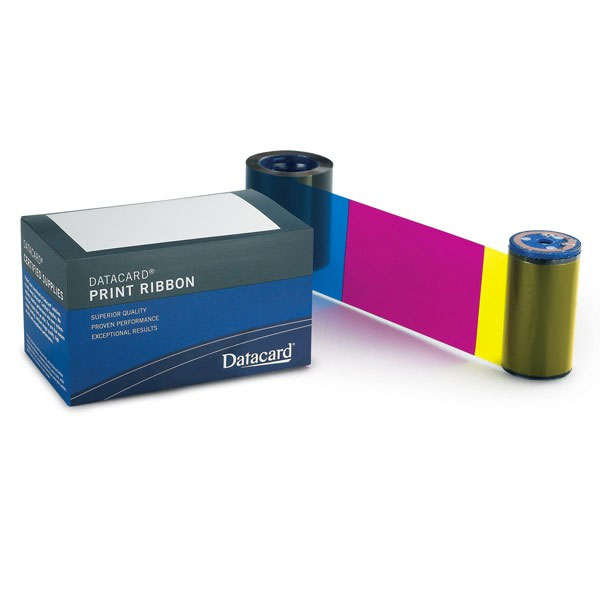 CD and CP Colour Ribbons
$138.60 - $306.90
$138.60
$251.46
$306.90
Insist on Datacard® Certified Supplies for your Datacard® CD and CP Series card printer.
Designed exclusively for the printer, our printheads, ribbons and cleaning supplies can help you achieve the best image quality, most reliable printer performance and lowest possible cost-per-card.
Genuine Datacard ribbons also leverage our patented technology to provide automated colour and image density adjustment, ribbon usage tracking and ribbon conservation.
---
Choose the colour ribbon that best suits your printing needs –
• YMCKT – Full colour with clear overlay, required to protect the print on the card -available 250 and 500 yield
• YMCKT-KT – Compatible with duplex printers only. Used to print dual sided full colour cards with black resin text or barcodes and clear topcoat over the entire card.
SKU 535000-002
SKU 535000-002
SKU 535000-003
SKU 535000-006

* All pricing displayed includes GST 10%. Freight is calculated and applied at checkout with your items.