Company | IDentiTech | Plastic Identification Card Printing | Promotional Products
IDentiTech has the experience and the knowledge...
IDentiTech is an Australian company with a history that spans more than 20 years. Employing staff locally, IDentiTech offer a broad range of product and professional services to a multitude of industry sectors across Australia.
IDentiTech are specialists in end-to-end identity management solutions. Offering a broad range of products and services, we are able to work with our customers to provide a customised solution.
Our aim is to partner with our customers to ensure we provide companies and organisations with the latest products that are both cost and time efficient.  IDentiTech works beyond a sale and continues to support its customers with their changing needs.
Meet the team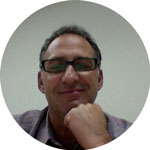 Colin Cesa
Managing Director
---
Colin has had 24+ years experience in the plastic card personalisation and systems industry. He has held senior executive roles within CPE-Datacard, Leigh Mardon, American Bank Note, Datacard Asia Pacific and Datacard South Pacific P/L.
Colin was the founder of  Datacard South Pacific, majority shareholder and managing director for 10 years until he sold his equity back to the Datacard Group in 2010.
During his 24 years in the industry, Colin has been involved in nearly every major ID project within Australia and New Zealand as well as a range of other ID projects throughout Asia and Europe, including all current Australian Driver Licence programs and many other local, state and federal initiatives.
Colin has worked extensively with the banking and finance sector to implement new and existing card programs to local markets that include Visa, Mastercard, Diners Club and Amex to name a few.
He has spent many years actively involved in Smart Card technology both contact and contactless throughout Australasia and assisted local banks to implement smart card technology across their financial portfolios.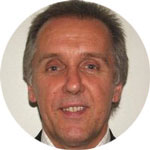 Anton Schmidt
Director
---
Prior to taking the helm at IDentiTech Anton founded 'Concept Data Marketing', more than 9 years ago and quickly built the business on a foundation of leading-edge technology for ID cards produced with secure online software.
Anton understands his customers' needs and has implemented a number of key initiatives with Concept Data Marketing which he has brought to IDentiTech;
A unique service in online database management and accreditation issuance.


Reduced costs and improved time of credential issuance.


Lowered customer capital outlay and on-going maintenance costs enabled by simple integration and continuous development.


A loyal customer base including public, private and government organisations of all sizes enabling them to capture , manage and deliver any form of physical credential efficiently securely anywhere in the world.


An approach focusing on working with clients to find the right solution and best fit for their needs
Anton has also had years of experience in the wholesale, manufacturing, importing and sales in the promotional products Industry.  He manages IDentiPromo, the Promotional Merchandise division of the business, ensuring that we deliver high quality products from  approved, trusted suppliers.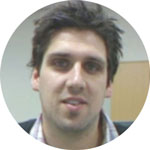 Daniel Schmidt
General Manager Card Bureau
---
Daniel is an integral part of the team at IDentiTech ensuring all aspects of the card printing bureau and mail house operate efficiently.
Daniel has a solid understanding of card printing and the production process from working in a card bureau environment for over 10 years. Daniel is responsible for assisting clients, small and large with their card printing programs.
"I work closely with our clients to ensure that the card printing solution implementation process is as pain free as possible. I understand that for many of our clients, card printing is completely foreign to them, so we offer on-site installation for printers where possible. To our interstate clients, we offer installation support via remote access to ensure that the printer is installed correctly, and that staff are trained to use it. For organisations that choose to outsource their card printing to the IDentiTech bureau, we ensure that their online database is set to the specific requirements of each customer, so they can order their ID cards quickly and easily.
We understand that there is no one size fits all when it comes to card printing solutions. We work closely with our clients and recommend a solution that suits the requirements of their business specifically."
So if your business requires photo ID for staff, membership cards for your members or gift cards for your store, speak to Daniel.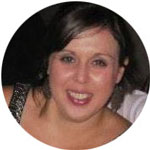 Melinda Georgeson
General Marketing Manager and Operations
---
Before joining IDentiTech, Melinda worked in various Marketing positions. Melinda's responsibilities over the years have ranged from managing and launching brands into the Marketplace, event management, product development, consumer promotions, campaign management, customer communications (including both below the line and above the line advertising) and integrated website management.
Melinda was also responsible for purchasing promotional merchandise and uniforms in her other roles. Now, at IDentiTech, Melinda manages the Promotional merchandise division of IDentiTech. Having worked on the client side has provided Melinda with Insight as to what her clients are looking for. "Having once worked in a role that required me to manage the purchase of promotional merchandise and uniforms, I really appreciated a supplier that listened and understood my requirements and ultimately provided me with merchandise options that were fit for purpose, good quality and within my budget. Now that I am a supplier, I really understand how important it is to understand my client's business and what they are trying to achieve. I understand that great customer service is everything.
In addition to building great relationships with our customer's, we have built great relationships with a number of Suppliers that will always help us to do the impossible. I think a good promotional merchandise Distributor is only as good as the Suppliers that they use. Using reputable Suppliers that we have dealt with for years allows us to ensure we are always providing a quality product and can deliver on the promises we make."
If your organisation is looking for promotional merchandise to promote your brand or corporate gifts for your customers, speak to Melinda.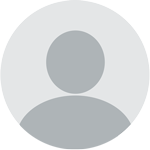 Teresa Cerra
IDentiTech Card Bureau
---
Teresa's past experience in data management, accounts and customer service assists her in her role in IDentiTech's Card Bureau.
Teresa plays an integral role in the day to day running of our Card Bureau and mail house, including daily production of ID cards, printing of personalised materials and customer support.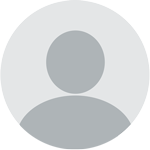 Barbs Popalis
Production Assistant
---
Has a background in product development and procurement in the apparel industry and has experience with local and off-shore sourcing.
Barbs is a valued member of our plastic card printing bureau assisting with plastic card production and is also a part of the promotional merchandise division.