Event Accreditation | IDentiTech | Plastic Identification Card Printing | Promotional Products
From visitor pass management to event accreditation, we have the system to meet your needs.
IDentiTech offers a complete Event Accreditation Solution, including:
High quality photo and non-photo event passes
Complete on-site plastics card printing solution
Complete on-site solution for event pass issuance
Plastic card printing consumables
Customised lanyards
Plastic card holders and lanyards
Plastic card pouches and reels
Plastic card printing accessories
Branded promotional merchandise
Branded corporate apparel
We understand that every event has specific identification and accreditation requirements. Hence, we work closely with you to make sure we meet your needs prior to the event. In addition, we provide a cloud-based system that will help streamline the accreditation process during the admission period of the event.
Using Whos On Location a cloud-based visitor pass management system, event organisers can track all event attendees and participants electronically. Event organisers can track who has attended and who is on site at any one time, which is particularly important in the event of an emergency resulting in an evacuation.
Now you can set-up and manage your event online.
IDentiTech has partnered with EventBookings to provide you with an online platform to plan, promote and track your ticketing and attendance at your next event.
Click here to start planning, promoting and ticketing your next event.
EventBookings is an all encompassing software platform that will help you plan, promote and track all of your ticketing, attendance and attendance requirements at your next event. With extra features to help with your planning along the way including - allocated seating, dietary requirement fields and high levels of customization. Your next event will run more smoothly with up-to-the-minute attendance reporting.
The EventBookings online ticketing and attendance platform includes features such as:
Secure online management of your event
Design the look & feel of your website
Custom URL for your event
Event design and custom ticketing
Online ticket sales
Guest seat planning and allocation
Guest lists, and checking
Ticket scanning and management
Live reporting
Our team has successfully provided event passes, guest IDs, and accreditation systems for huge events in Australia, including:
AFL and AFL Women's

IDentiTech has had the privilege of working with the AFL on their 2019 Premiership Series Passes. These tickets are a high quality, prestigious pass providing access to some of the most sought after events relating to the AFL Finals Series. With barcoding and seating information to be printed on these large format cards, it is imperative that data is handled correctly to ensure complete accuracy. IDentiTech were able to provide a proof for every pass that was printed, ensuring that all information was checked and signed off before production. 

Extending on this service provided, IDentiTech has now completed the accreditation for the AFL and AFLW for the 2020 season. With multiple levels of access based on locations and role, IDentiTech worked closely with the AFL to provide a large format accreditation card that not only looks great but is also durable enough to last an entire season. With so many staff, players and officials involved, it is imperative that people can be easily identified as they move around different precincts. 
Melbourne Rebels Rugby Union
The Melbourne Rebels is an Australian professional rugby union team based in Melbourne. IDentiTech worked with Melbourne Rebels to provide a more professional and durable form of accreditation for their players and club officials for the 2020 season. With multiple accreditation levels, IDentiTech produced a large format PVC card for use throughout the entire season and a single use pass on paper-based stock, allowing for a cost-effective complete solution to their entire accreditation requirements. IDentiTech provided a seamless process from concept to production and turned these around in one week, allowing time for distribution to the required players and officials.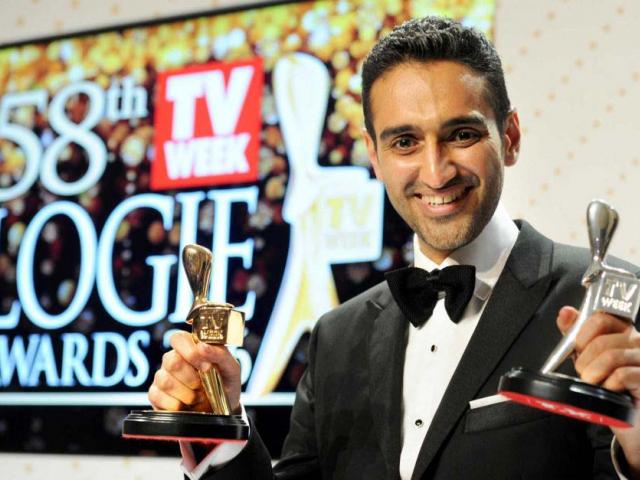 2016 TV Week Logie Awards, Channel Nine
We provided Channel Nine with all of their event accreditation requirements for the 2016 TV Week Logie Awards. Event Organisers were easily able to identify guests, media, VIP, etc.
All relevant attendees were provided with a pass allowing them access to certain areas of the event. This proved to be a great visitor pass management system for them and it can work for you too.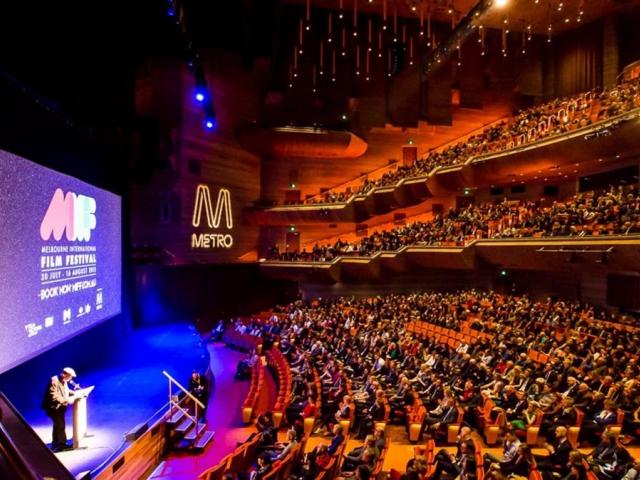 Melbourne International Film Festival
We provided all of the volunteer passes to the Melbourne International Film Festival. IDentiTech produced all of these passes prior to the event in their in-house card bureau for a great event accreditation system.
By outsourcing the production of the passes to IDentiTech, the Festival event organisers were able to focus on other areas of the event.
Want to know more about our Event Accreditation systems?
Contact us for a customised Visitor Pass or a complete Event Accreditation system today.
For more information on the range of plastic card accessories we have available, click here.
Please fill out the Event Accreditation
form below to submit your enquiry...