Embossing & Imprinting | IDentiTech | Plastic Identification Card Printing | Promotional Products
Embossing & Imprinting Systems
Complete metal and plastic card embossing solutions.
IDentiTech has access to a wide variety of high quality, electric and manual imprinters and embossing machines through Addressograph. Whether it is for primary use, a backup or charge back prevention, IDentiTech can assist in finding a system to suit your business's needs.
Financial Institutions and Merchant Service Providers around the world rely on Imprinters as a necessary backup to their everyday credit card processing solution. Ask IDentiTech about a suitable Imprinter for your business today.
Imprinting machines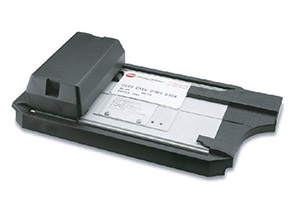 Addressograph Imprinter Model 4850
The Addressograph Bartizan 4850 Flatbed Manual Imprinter comes recommended globally by banks, acquirers and merchants alike for a reliable back up when accepting card payments.
A robust model with a small footprint, is a popular choice for businesses seeking an affordable back-up option.
The plastic base has been specially designed to remain rigid under the pressure of the rollers, ensuring a perfect imprint every time.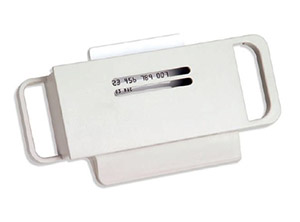 Addressograph Bartizan Portable Imprinter Model 4200
The model 4200 is the ideal portable imprinter for any business that regularly needs to take manual payments on the go.
The unique sliding lid mechanism makes it easy to use, and the flat surface can be used for the customer to rest the slip on when signing.

Addressograph Plastic Card and Metal Plate Embossing Machines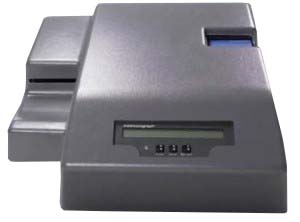 Addressograph Model 610
An ID Card/metal plate Embossing System that has been redesigned and enhanced into a compact, quiet, economical system.
Product features:
Accepts CR80 or CR50 card sizes
2 x 40 LCD display
Automatic card feed
Online/ Offline function
Internal data analyzer
Multiple card repeat functions
Up to 20 stored formats (10 card formats, & 10 printer formats)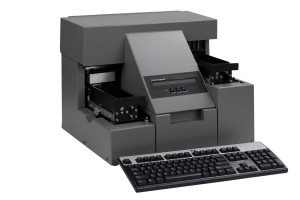 Addressograph Model 3000
This Metal Plate Embosser is a rugged, reliable and cost effective metal plate embossing system to meet high production requirements of the metal plate marking industry. The Model 3000 is engineered to minimise wear, reduce vibration and noise and supports a variety of size tags/plates with its adjustable input and output hoppers.
Suitable for:
Cable/hose tags
Serial number tags
Valve/Pipe tags
Accession tags
Military ID tags
Household appliances tags
Shipbuilding identification tags
IDentiTech can provide plastic card embossing in our card bureau or metal tags/plates to your specifications at IDentiTech. However, if you are looking for an in-house solution, we can assist in finding a suitable embossing system. We provide on-site installation (Melbourne location) and over the phone/skype for all interstate clients.
For more information on IDentiTech's embossing systems, please contact us.