Plastic Card Accessories | IDentiTech | Plastic Identification Card Printing | Promotional Products
From plastic card holders to identity card lanyards, find quality card accessories at IDentiTech!
All types of complementary of plastic card accessories can be found online with IDentiTech, making us your one stop shop for anything plastic ID card related.
Stocking a comprehensive range of card accessories, including lanyards and card cases for ID cards, you can be sure that you'll find everything you need at IDentiTech.
Shipping all across Australia, we're able to organise for most stock items to be sent way the same day or within 24 hours.
Don't see anything that meets your requirements here? Contact IDentiTech and we can custom create exactly what you need. Browse through our range of plastic card accessories and ID card supplies below. If you do not see your preferred item, simply call us on 03 9481 2376.
Clips, Magnetic Bars and Hole Punchers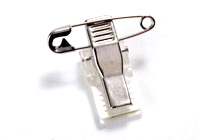 SCCLA01 – Adhesive Clip
This alligator clip with a pin has an adhesive back which peels off and can be stuck to the reverse side of a plastic card when a hole or slot is not wanted.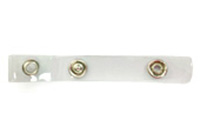 BCHA01 – Bead Chain Adaptor
Made specifically for neck chains, this vinyl strap fits over the bead chain with a press-stud closer so cards or other holders can be added.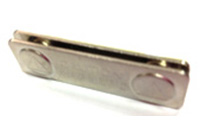 MGBAR01 – Magnetic Holder
This two-piece magnetised holder has an adhesive backing on one side which attaches to a card or flat surface. The other side lines up with the adhesive bar and the magnet holds the card in place. An alternative to putting pin holes or alligator teeth into clothing or to avoid punching a slot or hole into a card.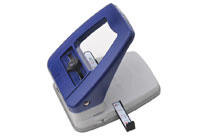 SLHP03 – Slot/Hole Punch
An ideal item to put slots, holes or corners into a plastic card. The punch sits flat on a desktop and only requires light pressure to punch through the card. It comes complete with a guide so that the holes are always uniform/central. A handy seal at the base of the punch catches the off-cuts. It will last for thousands of cards.

Flexible Vinyl Pouches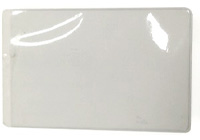 APCH01
This credit-card sized pouch has an adhesive back and will stick (non-permanently) to book covers, diaries or even clothing.
It can also be used on the backs of chairs for place-settings.
Product size:
Outer 60mm x 93mm
Insert: 54mm x 86mm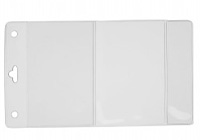 FHCHN10 – Large Conference Pouch
This large size 3 compartment PVC holder fits inserts 90mm wide x 55mm high in the to front compartments and a category insert of 90mm wide x 20mm high. There is also a pocket on the reverse that will hold an insert up to 90mm wide x 130mm high. The total size of this holder is 112mm wide x 180mm high.

ID Card Lanyards
IDentiTech can assist your organisation with a range of different ID card lanyards to suit your requirements.
Simply choose your fabric, then your colour and the style of end hook you require. We have 14 stock colours available or we can custom print from small volumes starting at 50.
1. Choose Fabric
Fabric widths in 12mm tubular, 15mm flat, 20mm flat and 25mm flat.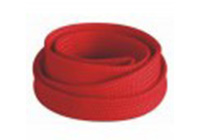 Tubular Fabric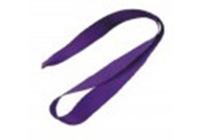 Satin Fabric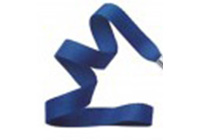 Nylon Fabric
2. Choose Colour
14 Stock colours available. Ask us for a sample today!
3. Choose End Hooks
Choose from a variety of end hooks including swivel, alligator, carbineer, mobile phone, split ring etc. Safety break-away is included.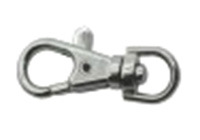 Carbineer End Hook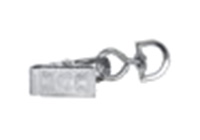 Alligator End Hook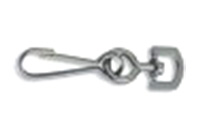 Swivel End Hook

Name Badges
IDentiTech offers a range of name badges and tags to help organisations identify and monitor their staff.
We take pride in being one of the trusted suppliers of quality magnetic name badges in Australia, but we also offer other types of badges, such as the following: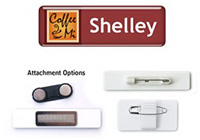 Epoxy Dome Badges
Available in full-colour in a range of sizes. Attachment options include super strength badge magnet, standard pin or standard pin and clip.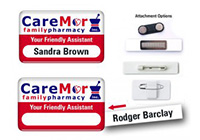 Window Epoxy Name Badges
Excellent for high staff turnover locations, our reusable full colour domed window badges are available in standard 50 x 80mm size and custom shapes and with a choice of super strength "badge magnet" that will not damage clothing, standard pin or pin & clip.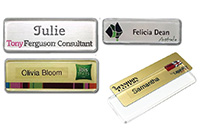 Click-In Name Tags
These come in two parts, an aluminum base and an acrylic dome cover. They may come printed with your company logo and/or staff name.
For tags without names, a name label may be pasted onto the tags. Available in gold, chrome and white.

Rigid Holders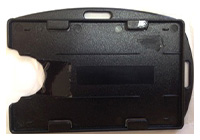 RCD01K- Single Holder
This single card holder is open-faced and displays cards as either vertical or horizontal. It will hold a single standard plastic card but unlike RRCH01 it has a solid back.
Colours: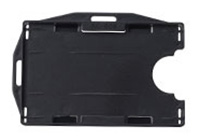 RCD02K – Double Sided Holder
An open-faced card holder that can be hung vertically or horizontally, RCD02K holds one standard plastic card on one side and up to two standard plastic cards on the reverse. Alternatively, it can hold a clamshell prox card on the reverse.
Colours:
black
blue
white
red
grey
opaque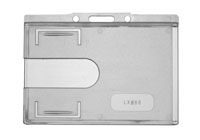 RRCH01 – Thumbslot Holder
A closed-faced single card holder which protects the front and the back of the card. This holder has a clear finish so the card remains visible at all times. A cut-out at the back means cards or prox cards can be easily removed and replaced after scanning or reading. RRCV01 is the vertical equivalent.

Retractable Reels
Retractable reels are a great alternative to lanyards. They are available in a range of sizes and with different end hooks. Ask us about custom printing.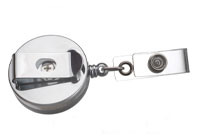 MRH01S – heavy duty reel
Made of metal, this 25mm diameter reel comes with different end hooks. Choose from split ring or strap clip. It has a belt clip on the reverse and is preferred by hospitals where infection-control is paramount. Cord length 51cm. Can also be custom printed with your company branding.