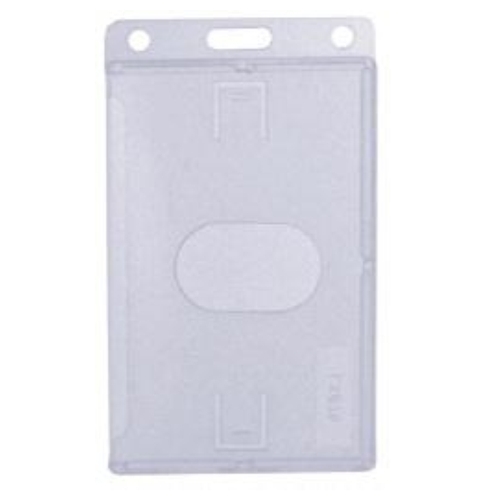 Card Holder Thumbslot Clear Vertical
$55.00
A closed-faced single card holder which protects the front and the back of the card.
This holder has a clear finish so the card remains visible at all times. A cut-out at the back means cards or prox cards can be easily removed and replaced after scanning or reading.
RRCH01 is the horizontal equivalent.
This product is sold in packs of 50.
1 pack of 50 = $55.00
Please select the number of packs you would like to purchase below.
SKU RRCV01

* All pricing displayed includes GST 10%. Freight is calculated and applied at checkout with your items.