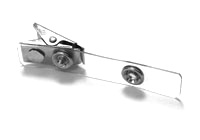 Strap Clip
$13.75
A 60mm vinyl strap with press-stud closer and alligator clip.
This product is sold in packs of 50.
1 pack of 50 = $12.50
Please select the number of packs you would like to purchase below.
SKU SCCL01

* All pricing displayed includes GST 10%. Freight is calculated and applied at checkout with your items.