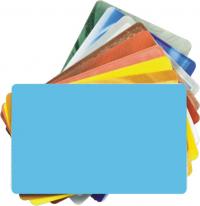 Plastic Cards – Colour
$28.00 - $35.00
$30.00
$30.00
$28.00
$30.00
$35.00
CR80 standard PVC cards available in a range of colours.
This product is sold in packs of 100.
Please choose the number of packs you would like to purchase below.
SKU CR80-030BLACK
SKU CR80-030BEIGE
SKU CR80-030BLACK
SKU CR80-030GOLD
SKU CR80-030LIGHTBLUE
SKU CR80-030SILVER

* All pricing displayed excludes GST 10%. Freight is calculated and applied at checkout with your items. GST 10% is added to the final price of your purchase at checkout.