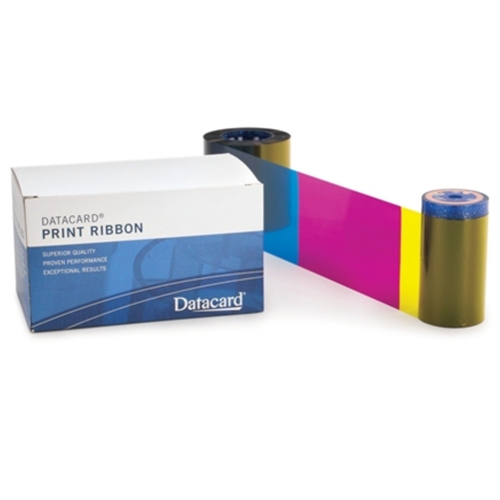 SD260 and SD360 Colour Ribbons
$138.60 - $306.90
$138.60
$251.46
$306.90
Insist on Datacard® Certified Supplies for your Datacard® SD  Series card printer.
Designed exclusively for the printer, our printheads, ribbons and cleaning supplies can help you achieve the best image quality, most reliable printer performance and lowest possible cost-per-card.
Genuine Datacard ribbons also leverage our patented technology to provide automated colour and image density adjustment, ribbon usage tracking and ribbon conservation.
---
Choose the colour ribbon that best suits your printing needs –
• YMCKT – Full colour with clear overlay, required to protect the print on the card -available 250 and 500 yield
• ymcKT- Short panel ribbon (ideal for printing  full colour on the left hand side of the card, for example company logos or photo
• YMCKT-KT – Only available for SD 360 Printers. Used to print dual sided full colour cards with black resin text or barcodes and clear topcoat over the entire card.
SKU 534000-002
SKU 534000-002
SKU 534000-003
SKU 534000-006

* All pricing displayed includes GST 10%. Freight is calculated and applied at checkout with your items.