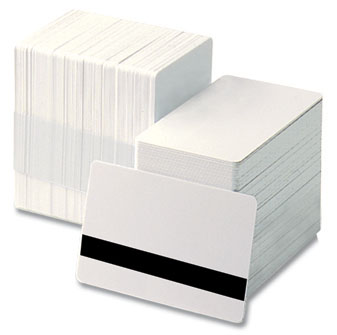 White Plastic Cards with Magnetic Stripe
$29.70
High Coercivity Magnetic Stripe PVC Plastic White Cards.
CR80 PVC White Credit card size (85.5mm x 54mm) PVC Magnetic Strip cards, 30 mil thickness.
These cards are sold in packs of 100.
1 pack of 100 cards = $27.00
Please choose the number of packs you would like to purchase below.
If you would like to order more than 1000 cards, please contact us.
SKU CR80-030HICO2750

* All pricing displayed includes GST 10%. Freight is calculated and applied at checkout with your items.