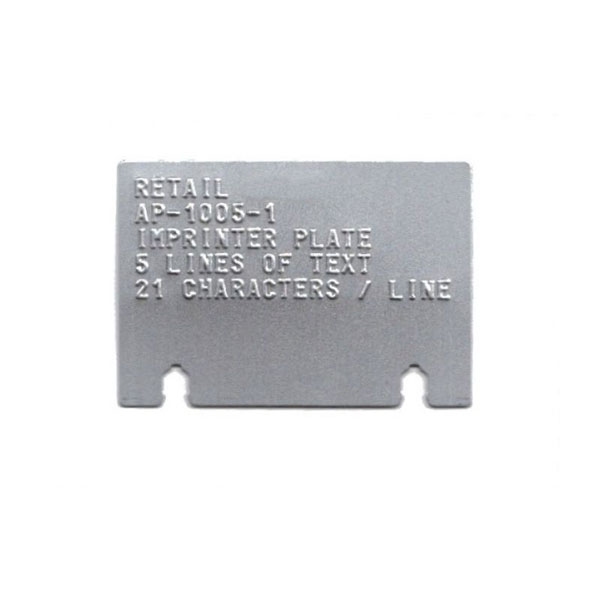 Addressograph Credit Card Imprinting Plate
$12.50
$12.50
$12.50
Addressograph Imprinting Plate AP-1005-1 - Can accommodate 5 line variations for final embossing. with up to 21 characters per line. 
Suitable for use with the  Addressograph Bartizan 4850
OR
Addressograph Imprinting Plate AP-1003-1 - Can accommodate 3 line variations for final embossing. with up to 15 characters per line. 
Suitable for use with the Addressograph Bartizan 4200 
Imprinting Plates: After completing your order for embossed metal plates, please email a copy of your imprinting plate image including your order number.
NOTE: For orders over 10 units, please contact IDentiTech directly for a 'bulk quantity order'. Ph: +613 9481 2376 or CLICK HERE to send your enquiry.
SKU AP-1003-1
SKU AP-1005-1

* All pricing displayed includes GST 10%. Freight is calculated and applied at checkout with your items.