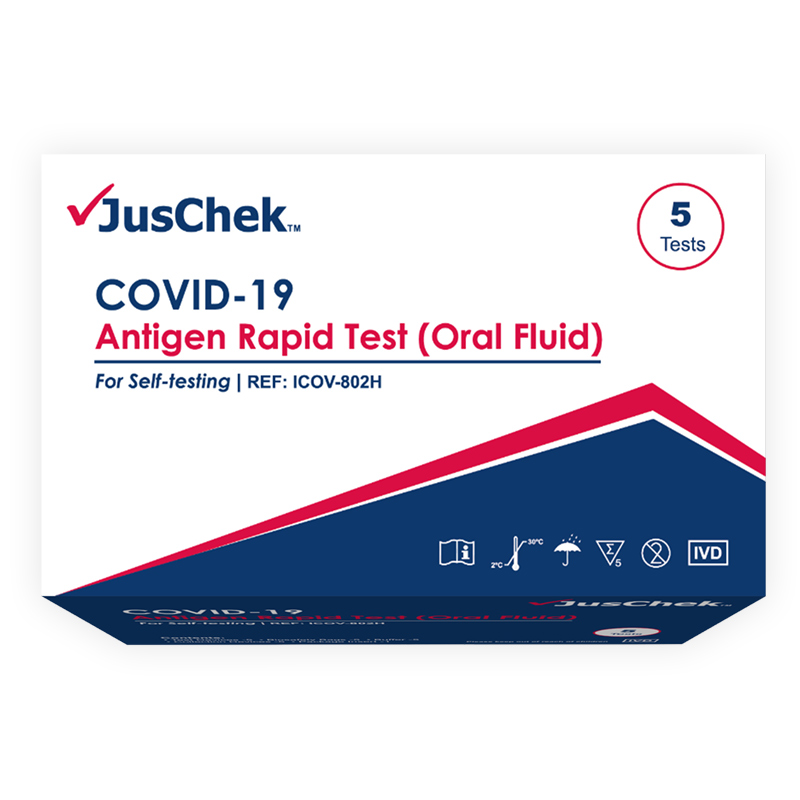 JusChek Antigen Rapid Test(Oral Fluid) 5 Pack
$55.00
Product Features:
One box contains five RAT units, pricing is per unit
Easy to use at home or work. Efficient, convenient and accurate results in 15 mins.
HIGH ACCURACY PERFORMANCE: 97.0% Accuracy compared with PCR.
FAST RESULTS: approximately in 15 mins.
TGA CLINICAL SENSITIVITY: High.
Shelf life : 2 years
SIMPLE OPERATION, NO EQUIPMENT REQUIRED
SKU ICOV-802H

* All pricing displayed includes GST 10%. Freight is calculated and applied at checkout with your items.